Unfortunately, hundreds of car accidents occur daily in New Jersey, meaning thousands of families have their lives turned upside down each year.
If you or a loved one has been in a car accident in Cherry Hill, your life has likely been dramatically affected.  However, you don't have to deal with the aftermath alone.
At Cuneo & Leonetti, our Cherry Hill car accident attorneys can help.  We have dedicated our practice to representing seriously injured people throughout New Jersey and helping them recover the compensation they need.
We offer Cherry Hill car accident victims a free, confidential case evaluation. So don't delay – contact us as soon as possible by calling (856) 671-1703 or filling out a contact form today. We'll review your situation, give you our best assessment, and let you know how we can help.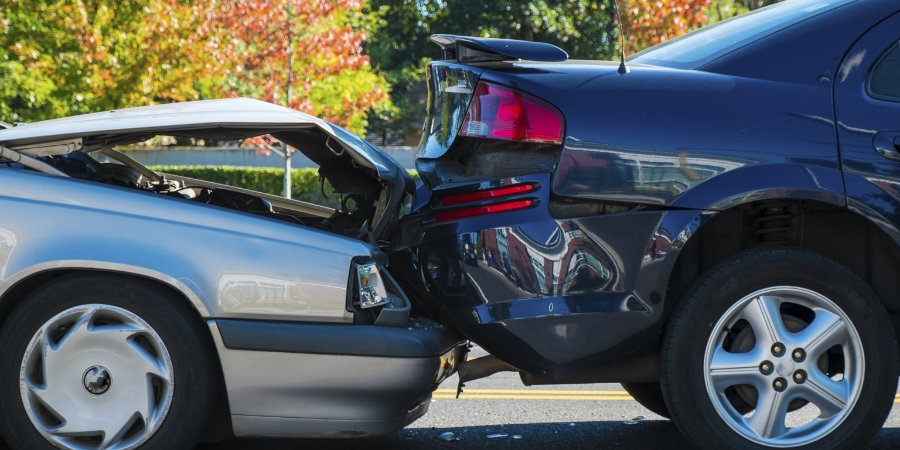 Why Choose Our Cherry Hill Car Accident Lawyers?
At Cuneio & Leonetti, we have significant experience handling all motor vehicle accident cases, from those involving passenger vehicles only to complex cases involving commercial trucks or pedestrians.
Across our attorneys' extensive careers, we've secured millions in successful settlements and jury verdicts.
Our clients always experience personalized attention and assistance from our experienced team. While we offer clients our care and compassion, we never go easy on the reckless perpetrators who caused your suffering.
We never charge any fees to our clients unless we win.
Common Causes of Car Accidents in New Jersey
New Jersey's roadways are notoriously confusing and dangerous, with the nation's highest rate of accidents at intersections. Common causes of accidents in New Jersey include the following:
Speeding

Distracted driving

Failing to yield the right of way

Running red lights or rolling through stop signs

Intoxicated driving

Road rage

Tailgating

Inexperienced drivers

Poor weather conditions
Heavy traffic, poor road planning, and large trucks crowding the roadways all lead to a high number of accidents in a relatively small state.
Common Injuries in Car Accidents
Car accidents cause a range of injuries from mild to catastrophic or fatal, depending on the type of injury, the speed of the vehicle on impact, and whether or not the driver and passengers were properly restrained. Head-on collisions, rollovers, and impacts with obstacles like guardrails and trees cause the most catastrophic injuries. Common injuries in New Jersey car accident claims include the following:
Back injuries

Neck injuries

Traumatic brain injuries

Fractures of the limbs, pelvis, clavicle, or ribs

Spinal cord damage

Burns

Facial disfigurement

Traumatic amputations

Soft tissue injuries

Internal injuries
Even mild injuries can require expensive medical treatments and days away from work. Serious and catastrophic injuries can be life-altering with long-term disabilities, impairment, or disfigurement.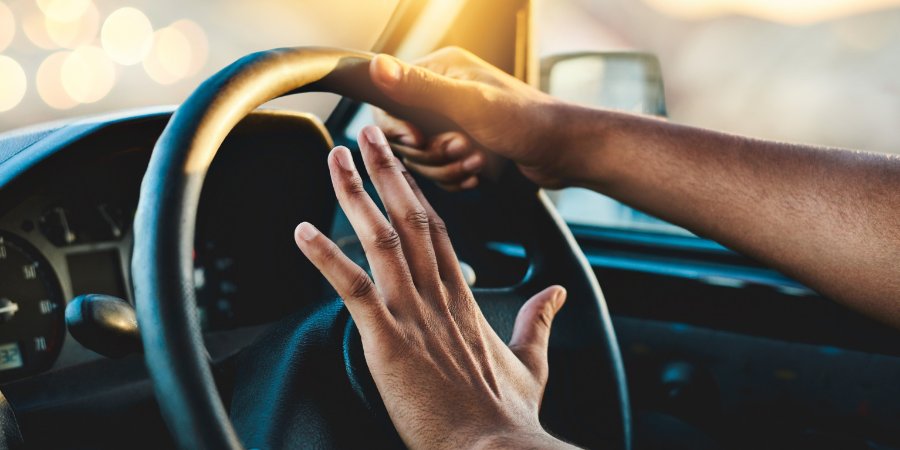 Why Would I Pursue Legal Action In My New Jersey Car Accident Case?
Cherry Hill car accident victims often pursue legal action after a car accident because of the financial toll it takes on them and the lives of their loved ones. And a New Jersey personal injury lawyer can help facilitate getting financial damages to help pay for some of these costs.
Financial damages received in a case can help pay for the following types of expenses:
Medical Bills and Expenses
Rehabilitation Costs
Property Damage
Lost Wages and Future Earning Potential
Loss of Companionship and Consortium
Pain and Suffering
Depression and Anxiety
Post-Traumatic Stress Disorder
Funeral or Burial Expenses (if the victim dies)
The consequences of a serious car accident are called "damages" in legal terms. In no-fault insurance states like New Jersey, damages from a car accident are usually paid out through a claim against each party's own insurance policy unless one of the exceptions to this rule applies in the case. Compensation for damages is how the civil courts remedy wrongs done to an individual through civil lawsuits. Only in cases when insurance companies fail to pay out on a valid claim does the case become a lawsuit.
How Long Do I Have To File A Car Accident Case In New Jersey?
In New Jersey, generally, car accident victims have up to two years from the date of the accident to file a car accident personal injury case. This length of time is known as the statute of limitations.
Many states have different statutes of limitations for various personal injury cases and actions. For almost all cases in New Jersey, individuals have just two years to file their case, as dictated under New Jersey Revised Statutes 2A:14-2 (2022).
It's important to note that we always recommend individuals begin legal proceedings quickly when they think they have a case. Not only does this help with drafting documentation and preserving evidence, but it also shows insurers, opposing legal counsel, and a judge and a jury how serious you are about your case.
In contrast, if you waited until the deadline to file your case, the unfortunate perception is that your injuries, pain, and medical bills weren't severe enough to warrant you filing sooner.
Do I Have to Go to Court for My Car Accident Claim?
The overwhelming majority of car accident cases are settled out of court through an attorney's advocation for their client during negotiations with the insurance company. Only in about 5% of cases does the insurance company use bad faith practices and deny a valid claim or offer an insufficient amount of compensation. In these cases, the injury victim may decide to pursue compensation through a lawsuit. Filing a claim as soon as the extent of the damages becomes clear gives the attorney time to do the following:
Investigate the accident by examining the police report, eyewitness testimony, and photos or videos

Determine the liable party

Document evidence of negligence

Carefully calculate damages to maximize compensation

Draft a demand letter to the insurance company

Enter negotiations for a settlement
Only when settlement attempts fail does the case proceed to a courtroom. It's important to begin the claim process early enough to have time remaining to file a lawsuit in court before the two-year statute of limitations ends.
Who Is Liable for a Cherry Hill Car Accident?
New Jersey's no-fault insurance laws compel car accident injury victims to file claims for medical costs and lost wages with their own insurance companies. However, the party at fault for the accident is liable for property damage in a car accident. In some cases, motorists choose insurance policies that also allow them to make a claim for injury damages from the at-fault party as well, especially when the injuries are severe or catastrophic. Filing a lawsuit against the at-fault party also allows for compensation for non-economic damages like pain and suffering, which isn't available through the victim's own insurance policy, unless they selected the option for unlimited lawsuits with higher premiums or for injuries that cause disfigurement, loss of a body part, death, or the death of a fetus. 
Before an accident victim can make a claim against the at-fault party's insurance, they first have to have documented evidence proving that the other driver's negligence caused the accident, leaving them liable for damages. Proving liability requires demonstrating the following facts:
The at-fault party owed a duty of care to others on the roadway to prevent injuries

They committed an act of negligence, recklessness, or wrongdoing that breached that duty of care

Their negligent breach directly caused injury

The injury victim suffered serious damages from the injury
Driver error is the main cause of car accidents. Drivers are often the negligent party in accidents. In less common cases, the liable party could be a road maintenance agency that failed in its duty to repair a road hazard or a car part manufacturer that produced a defective part.
What Should I Do First If I've Been In A Car Accident In New Jersey In Which The Other Person Was At Fault?
The first thing a car accident victim should do in New Jersey is get a medical evaluation. This serves a two-fold purpose.
The first is that a medical evaluation will help you receive the medical treatment you likely need. Sometimes even if you believe you're fine and you walk away from the accident, there may be an underlying injury, disorder or problem after your accident that you are unaware of without thorough medical investigation.
Second, getting a medical evaluation also establishes the fact that your injuries were severe enough that you needed to seek medical attention. Your medical chart will be useful evidence if you choose to pursue legal action against the responsible individual.
After receiving a medical evaluation, a Cherry Hill car accident victim should contact a trusted car accident attorney, such as those at Cuneo & Leonetti, for a free case review and consultation. To avoid missing any and all deadlines associated with your case, talking to a lawyer about your situation is a critical step to your recovery.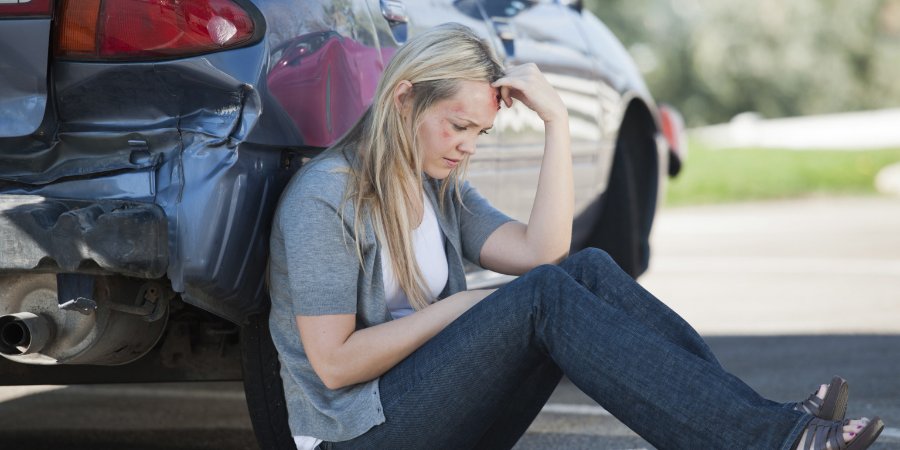 Modified Comparative Negligence In New Jersey Car Accident Cases
New Jersey abides by the doctrine of modified comparative negligence in car accidents and other personal injury cases. This means that if a victim is found to be over 50% at fault for their accident, they will not be eligible to receive damages in their case.
If a victim is 50% or less at fault for their accident, they can still receive damages. The issue is that their potential damages will be garnished by the percentage at fault they were for the incident. For example, if a New Jersey car accident victim was found to be 30% at fault for their accident, they will receive 30% less damages due to the incident.
How Much Is My Cherry Hill Car Accident Claim Worth?
A damaged or totaled vehicle, medical expenses, and time away from work during recovery all add up to financial losses that can cause hardship for a car accident victim and their family. Every accident claim is unique, just as every accident causes unique damages with different levels of financial costs.
Depending on the severity of the injuries and the type of insurance coverage you and/or the liable party had in place at the time of the accident, a successful claim could recover the costs of your medical expenses, reimbursement for lost income, and compensation for your pain and suffering.
Car accident settlements in New Jersey are usually confidential so it's difficult to find an average compensation amount for New Jersey car accident claims, but your attorney from the Cherry Hill Law Office of Cuneo & Leonetti will carefully calculate all of your available damages to give you an idea of what you might expect in your case. They can estimate possible settlement amounts by using medical receipts, vehicle appraisals, and your pay stubs or tax forms to determine the amount of income you've lost during your recovery.
What to do After a Cherry Hill Car Accident
The aftermath of a car accident is terrifying and traumatic, but if you can keep a clear head after an accident, you can help protect your physical and financial future by taking the right steps. If you've been seriously injured, you may be able to do little other than wait in place for help to arrive, but if you can use your phone—or hand it to an uninjured person to use for you—it can benefit you later to do the following after a car accident in Cherry Hill:
Use your phone to call 911 to report the accident and request emergency services

Take photos of the damaged vehicles

Take photos of the accident scene and anything relevant like signal lights, an intersection, traffic signs, and skid marks

Take photos of any visible injuries

Record a brief statement about what you remember about the accident since trauma often fades memories later

Add the contact information of the other driver(s)

Add the contact information of eyewitnesses to the accident

Don't say anything that could be construed as admitting fault—not even an "I'm sorry" when you only mean that you're sorry for someone else's pain
Accept transportation with EMS to a hospital and have a complete evaluation with a detailed medical report. Ask the doctor to write down their recommendations for treatment and your eventual prognoses. Be sure to follow your doctor's orders, make it to every appointment, and fill every prescription. Then, stay off of social media until you settle your claim. Insurance companies may use photos and posts against you later to deny or lowball your claim.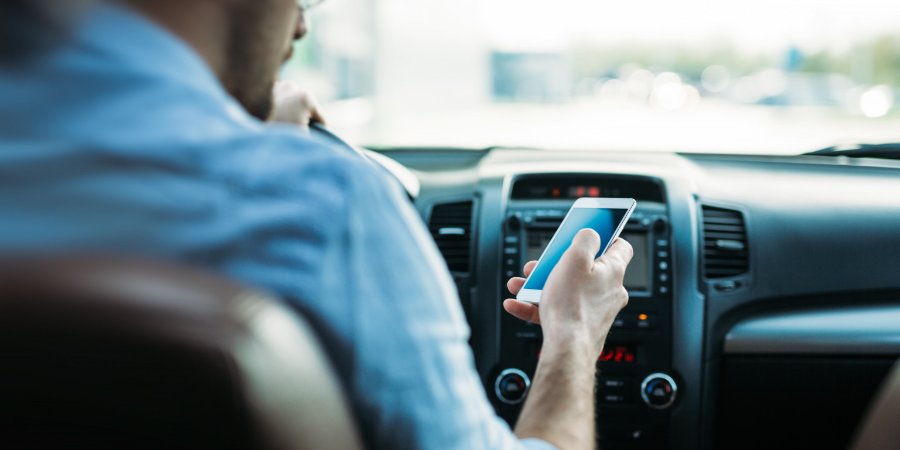 Insurance Company Tactics for Devaluing Claims
Insurance companies are private and exist to make profits. This requires taking in more money in premiums than they pay out in claims. To protect their profit margin, an insurance company might do the following:
Offer you a low settlement very soon after your car accident in exchange for the signing away of your right to file a lawsuit. Often they intentionally do this before you can know the full extent of your damages

Record phone calls to use your words out of context against you to "prove" you aren't as injured as you claim

Claim that your pain is from a pre-existing condition after they comb through your medical history. First, they may ask you to give them medical authorization so they can examine the doctor's report of your injury to gain access to your records

Claim you can't be as injured as you say you are based on limited damage to your vehicle

State that their own medical experts say the treatment your doctor recommended isn't necessary
These methods and others are often used against unwary injury victims. An experienced attorney anticipates these tactics and knows how to counteract them. After you hire a Cherry Hill personal injury attorney from Cuneo & Leonetti, direct all communication with insurance representatives to your lawyer.
Restoring Lives, One Car Accident Case At A Time: The Cuneo & Leonetti Difference
As you navigate the aftermath of a car accident, Cuneo & Leonetti is here to offer the legal support you deserve. Our experienced team understands your challenges, and we are committed to providing the guidance and advocacy you need to secure your rights and recovery.
Based on our track record and a strong commitment to our clients, we've secured the following settlements and verdicts for individuals across New Jersey who've experienced car and motor vehicle accidents:
$750,000 Settlement for Cervical and Lumbar Herniations
$725,000 Mediation for Cervical Herniations from Rear-End Collision
$565,000 Verdict for Lumbar Herniation
The above examples are just a short list of all the successful settlements and verdicts we've obtained. With over $6 million recovered in motor vehicle accidents alone, we believe we're the obvious choice for Cherry Hill car accident victims.
So don't wait to start legal proceedings in your car accident case – reach us at (856) 671-1703 for a free, no-obligation case review and consultation. You can also book your appointment online.
Areas We Serve
Barclay | Woodcrest | Point of Woods | Ashland | Erlton-Ellisburg | Kresson | Knollwood | Kingston Estates | Hillside Farms | Golden Triangle | Cherry Valley | Ramblewood | Springdale | Brookfield | Fox Hollow | Green Haven  | Wexford Leas | Cherry Parke | Locustwood | Greentree | Windsor Park | Woods Edge | Tuvira | Erlton North | Surrey Place | Downs Farm